I recently designed a website for Banbutsaba massage and felt compelled to test out their services to ensure the content going on the website would be accurate. So far i have tried the deep oil massage, hot stone massage and hot herbal massages.
I have been thoroughly impressed with all of the massages i have had, all with different girls so far. The massages left me feeling great each time, reliving some sore muscles i had from playing footy and my sore back from sitting in a chair on the computer a lot for work, as im sure we all can relate to.
The Deep Oil massage is still my favourite one (cheaper than the hot stone or hot herbal massages) as its incredibly relaxing, whilst still forcing the tension out of the muscles and actually making my whole body feel better, which i've had 3 times so far, each time it has been exceptional, i definitely recommend this one.
The massage parlour is located at 117 Maloney St, Mascot which is near Sydney and Botany, so it should be pretty easy to get to for anyone living in or near the city.
You can check out their website for more info on the Thai Massage Mascot services or to call them an book or enquire here.
Here is a snapshot of the website: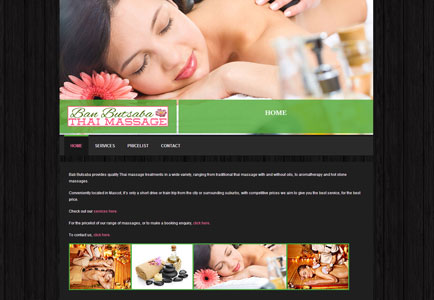 https://straussandreas.com.au/wp-content/uploads/2019/09/logo-web2-1.png
0
0
Andreas Strauss
https://straussandreas.com.au/wp-content/uploads/2019/09/logo-web2-1.png
Andreas Strauss
2010-10-01 14:17:13
2017-07-22 09:34:15
Thai Massage Mascot Review – Banbutsaba Massage